12 Creative Spacing Saving Ideas
Not everyone can afford spacious space in the large city. What we can do is to make use of what we have, in the other word, maximize the space we have. But how? There are many ways using visual trick like using big mirror or painting with light color. Besides that, there are also many other ways and use save spacing furniture and accessories is definitely one of the most useful approaches.
We have rounded up 12 creative space saving ideas below. Some of them need some structure work and some of them need some customization or DIY. But many of the rest are ready to use products which we provide the purchasing links to help you easily find the product. Every inch counts and let's work together to utilize most of them.
When there are two kids and one bedroom… they still can have their privacy [redwagonteam.raleigh]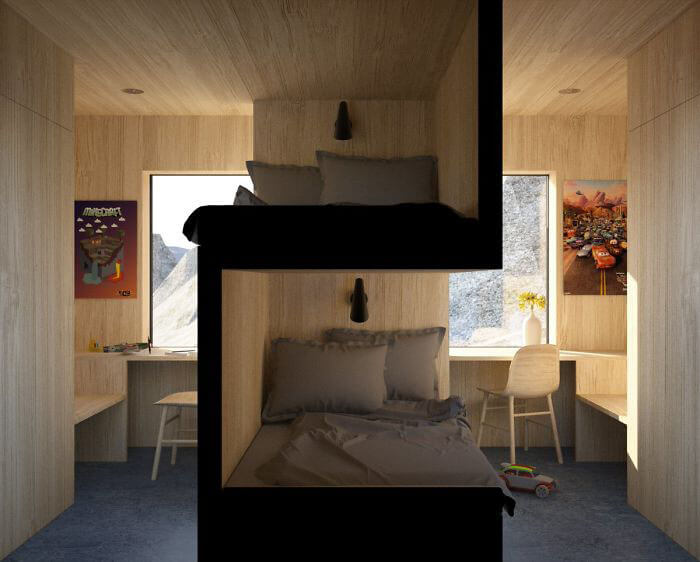 Slide-Out Storage Rack [buy on amazon]
There is always some small tiny space left in the kitchen or bathroom where you can't fit in any shelf. With the slide out storage rack, you can finally make use of them.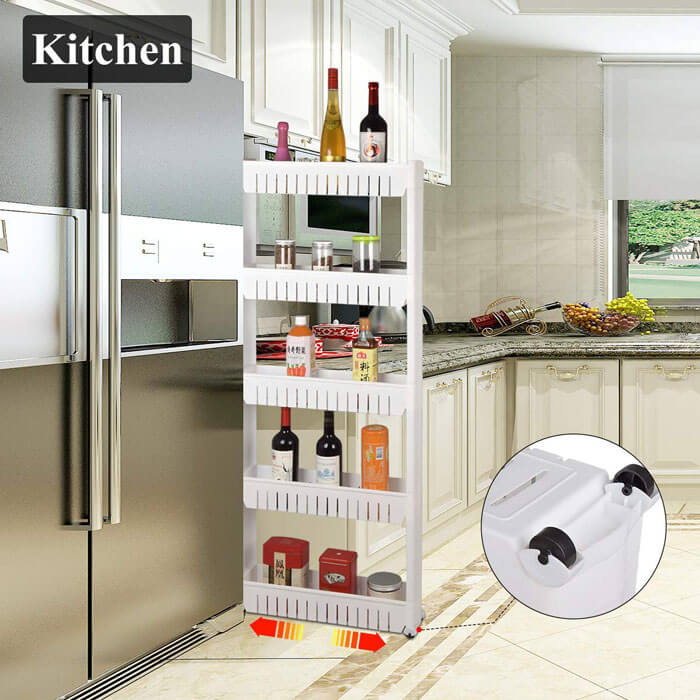 Stair Drawers [Redit user: u/ai_r]
With such stair, we really need to make sure the drawers are close properly. Otherwise, it seems dangerous.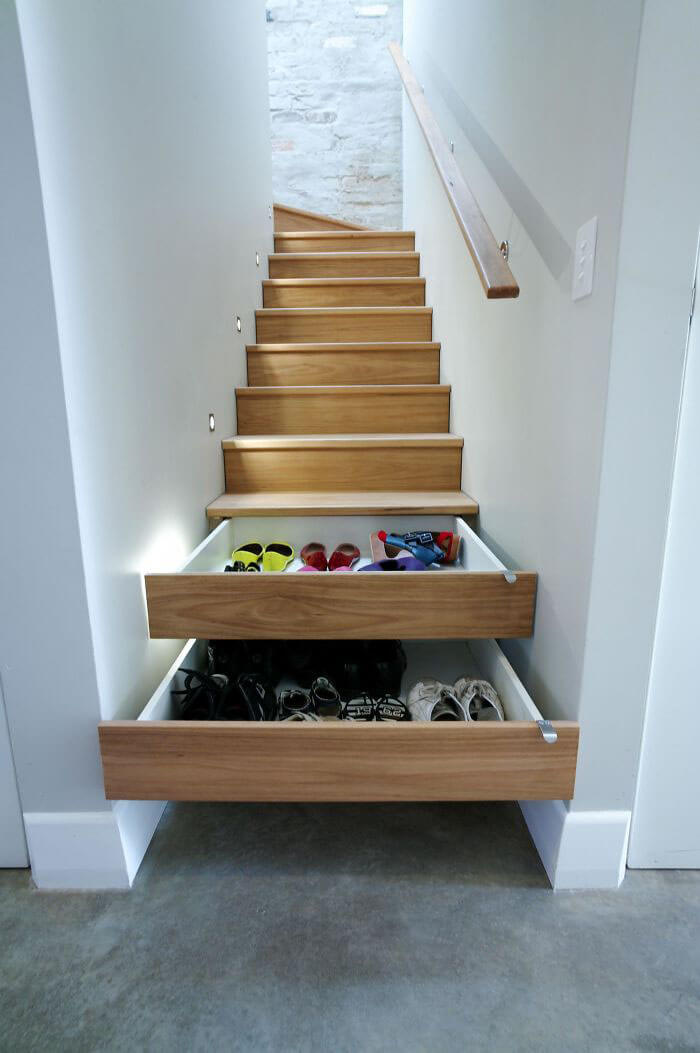 Closet under the Stairs [customdecostore]
I actually like this better then the above draw one. It is more safe and seems can space more space. It can be a closet or some small playhouse for kids as well.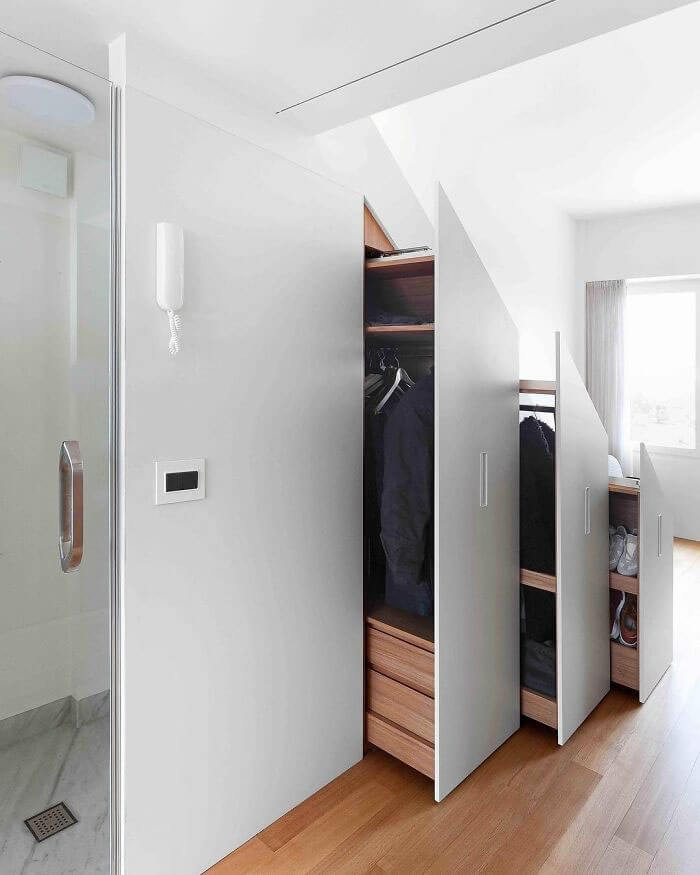 Bed with Storage [buy on amazon]
The with underneath storage is not new anymore. Although there is a saying that it is better to leave the space underneath bed airy, that is still the first place needs to think about when you are lack of space.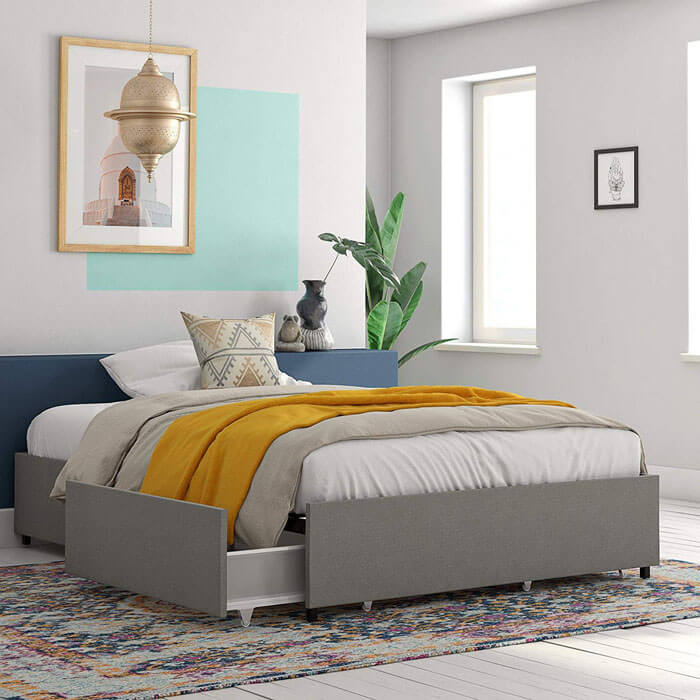 4-Cube Storage Bench [buy on amazon]
The storage bench is perfect for any mudroom or foyer. It provides seating as well as storage.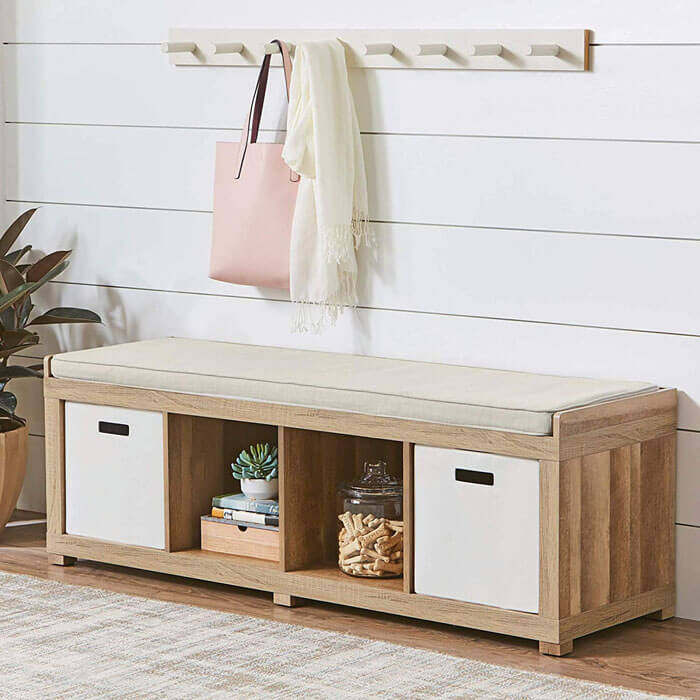 Pockets Bedside Storage Organizer [buy on amazon]
No matter you have the bedside table or not, this organizer is highly recommended. With 2 cloth pocket and 4 mesh pockets, it has enough space to hold your reading materials and other personal gear right by your side while in bed. With that, I never knock down anything from the table accidently.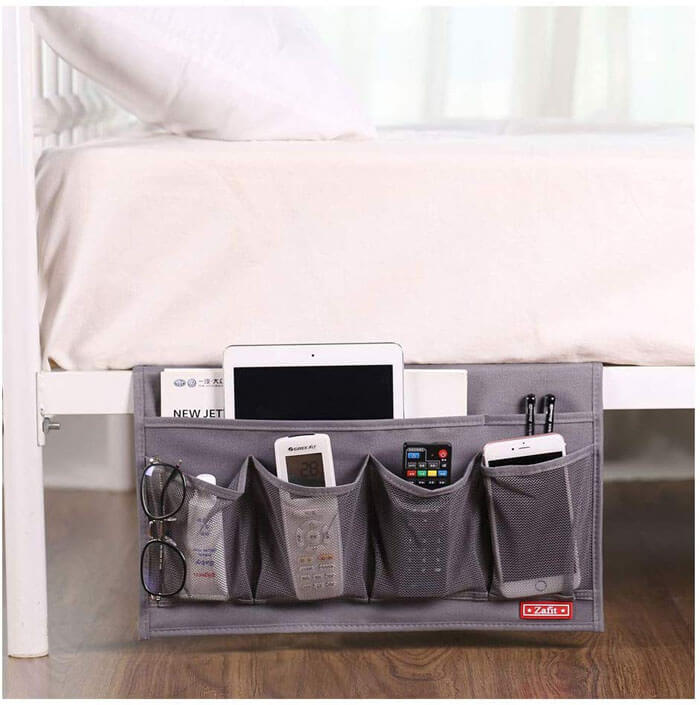 Lift Top Coffee Table [buy on amazon]
If you can have a delicate working desk at home, you might consider this type of lift top coffee table. It features a pop-up top to reveal hidden storage space. The top lifts up and forward creating a versatile work surface so you can surf the web or eat dinner while relaxing on your couch.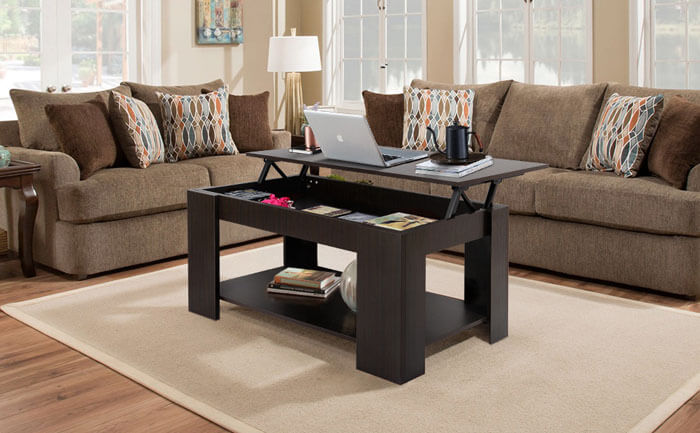 Kitchen Pegboard Organizer [buy on amazon]
Two 16in x 32in galvanized steel pegboard panels combine for a total kitchen storage area of 32in x 32in, over 7 Square Feet of kitchen pegboard storage space and you can always add more kits to create a larger kitchen pegboard storage area. The pegboard panels offer both slots and holes to accept modern chic slotted tool board accessories as well as conventional 1/4in Julia Child style peg board hooks making this pegboard extremely versatile by allowing for a wide range of kitchen pegboard hooks and supplies.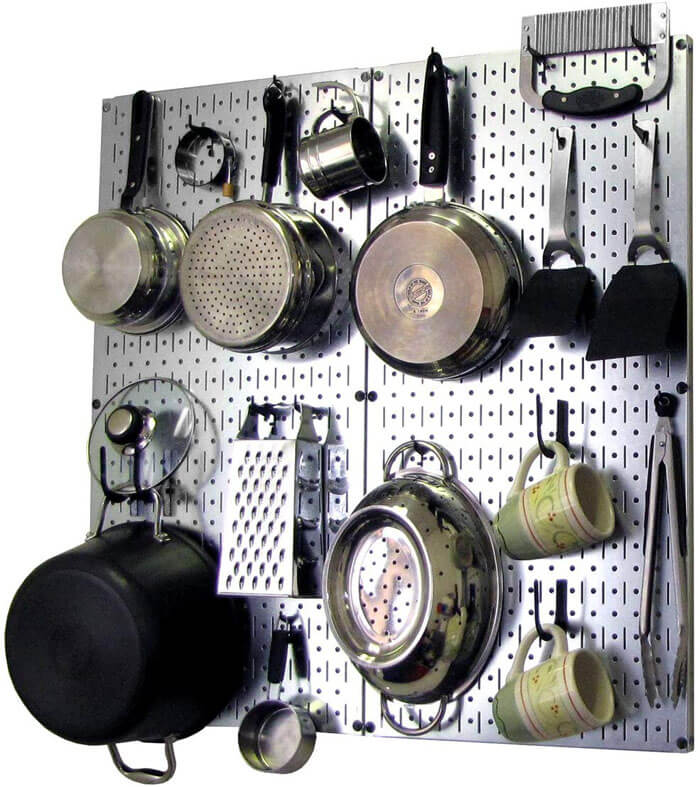 Space Saving Table [hometoheaven]
Table, cabinet combination. Perfect for small kitchen/dinning area.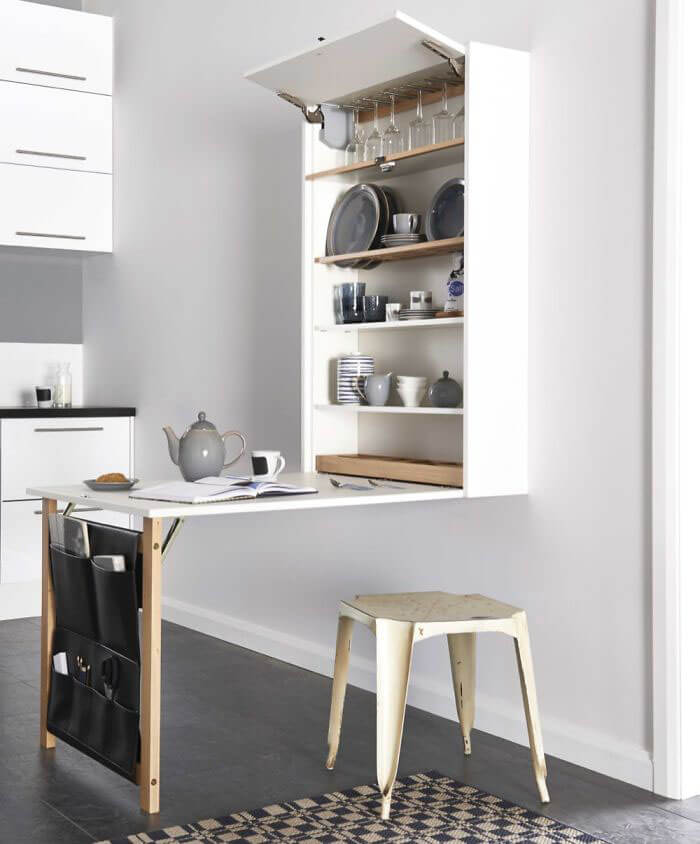 Shoe Slots Organizer [buy on amazon]
This shoe organizer will double your storage space instantly with our best space saving solution for your shoes. Preserve your shoes while at it, stay neat and orderly. Stack all your shoes with this shoe slots organizer.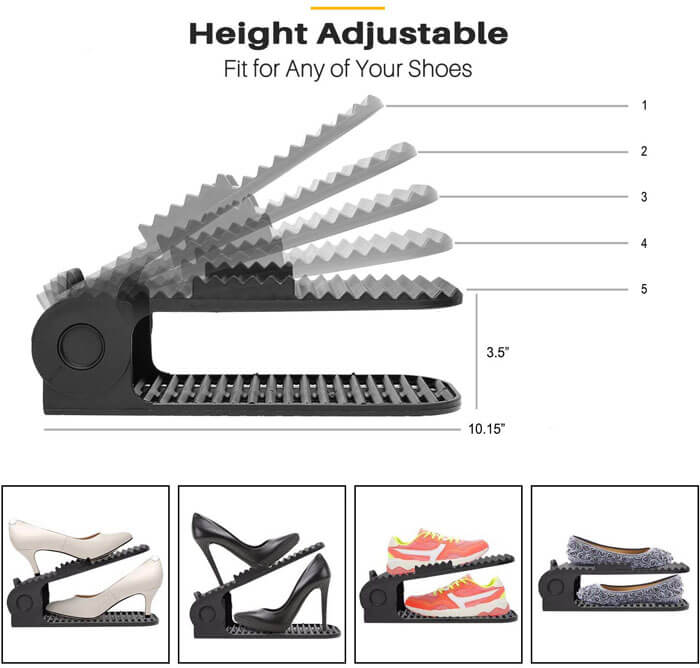 Ori Pocket Closet [oriliving]
The Ori Pocket Closet expands to reveal spacious storage when you want it, then contracts to give you back your space for living.
6 Wheels Movable Dinner Table [buy on amazon]
Simple and stylish foldable design features with 6 flexible wheels, can be folded in the corner when not in use, very convenient for you to store and transport.