Best Gifts for Teens & Tweens
We know this is a particularly tricky age group to gift. The easy out with tweens and teens is a gift card, but I think you can do better.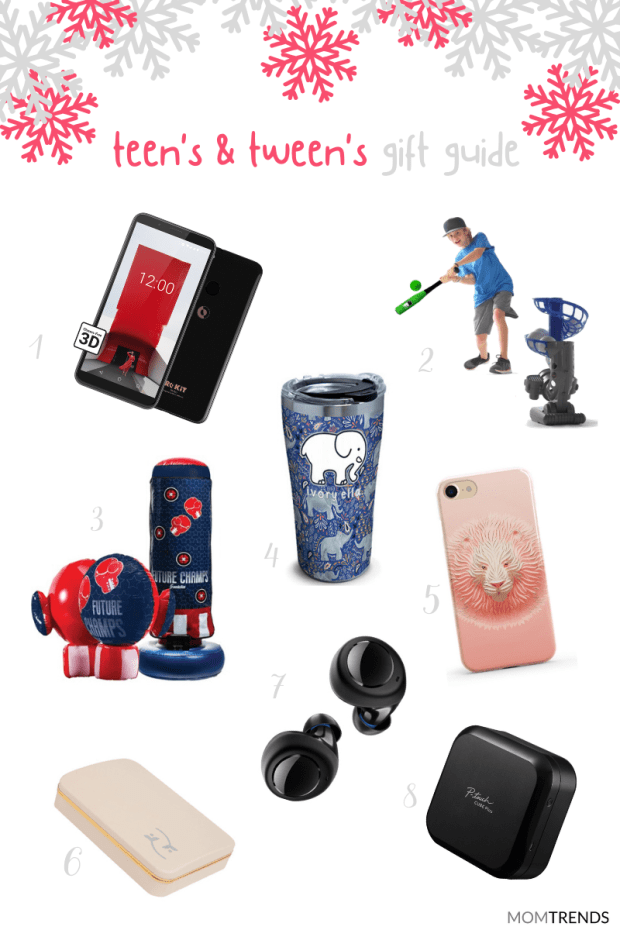 He's making his list, checking it twice...and so are we, to help bring you a holiday gift guide that has the top gifts of the season.
Today brings us to our fifth guide, holiday gifting for tweens and teens. Missed out on the other guides? We have your gift ideas for kidsin an easy to shop clickable guide.
We know this is a particularly tricky age group to gift. The easy out with tweens and teens is a gift card, but I think you can do better. We've rounded up some gifts that will get your tween to say thank you and maybe even earn a handwritten note!
Have fun shopping our Holiday gift guide for Tweens & Teens with the clickable links below.
Franklin Sport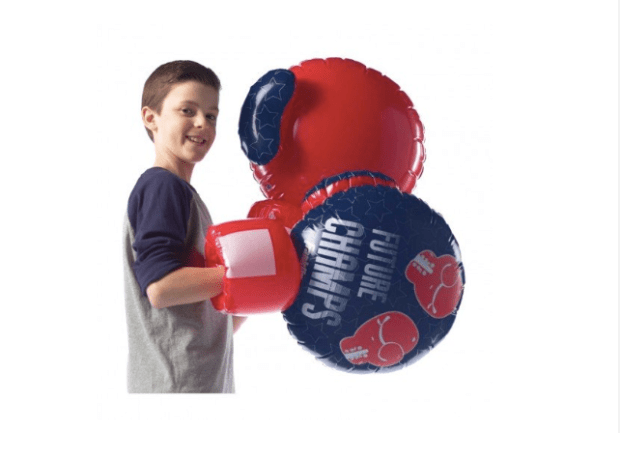 The Future Champs Electronic Inflatable Boxing Bag is the best gif to keep your kids active and get into boxing. The interactive sound effects and scoreboard will keep your kids engage for house of fun. The bag has a base that is easy to fill with sand or water, and pops right back up after it is hit. Give your kids the gift of fun this holiday season.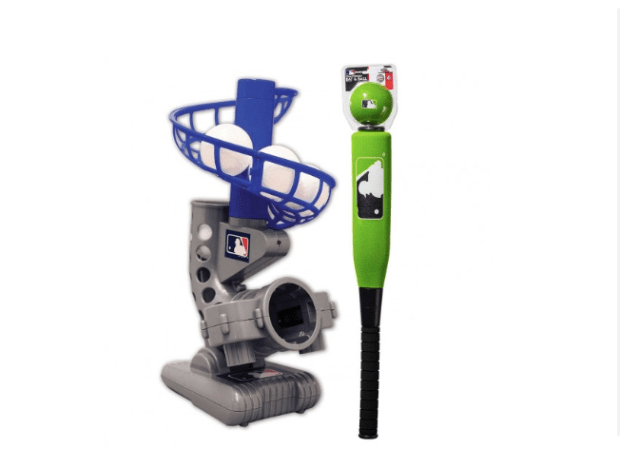 The MLB Pitching Machine and Foam Bat Set is the perfect way for your young ones to practice their swing! This set will turn your backyard into a batting cage for hours of fun. The machine comes with 6 Aero-Strike balls and has a height adjustment so your young ones can use it as they grow!
Pitching Machine Bundle($39.98)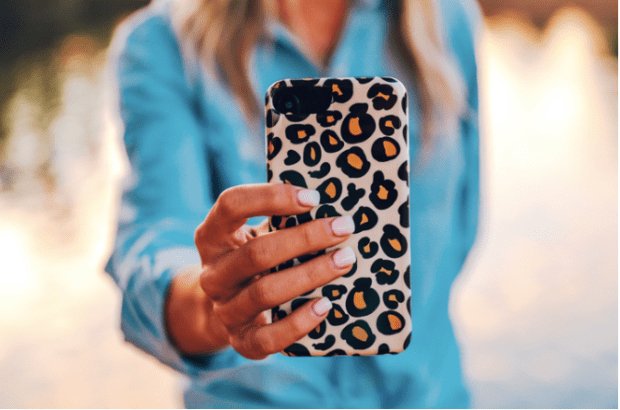 Casely Phone Cases
Phones are an extension of your teen's style and personality. How they accessorize these phone is important.
Casely cases are affordably and loaded with style. Plus they are sturdy. Casely Bold Cases feature two layers of sturdy polycarbonate backing, as well as 3mm raised front edges that provide screen protection and shock absorption from any sudden impacts. In addition, it also features responsive embossed buttons on the sides that make it perfectly engineered to securely fit your iPhone. Get a case or a subscription to get a new case each month.
Shop the gift guide from Casely here. Cases start at $25.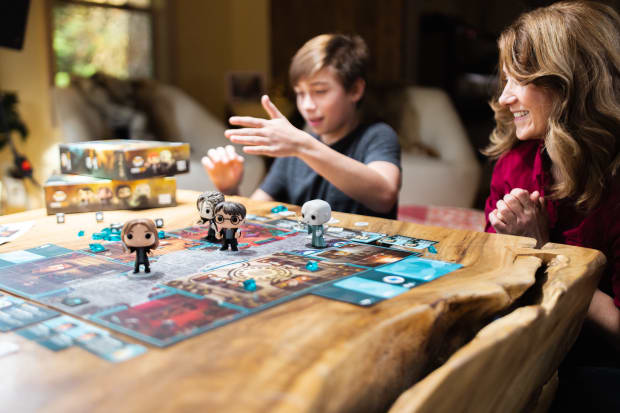 Funkoverse Strategy Game
Family games are an absolute favorite, add Harry Potter into the mix and we are in heaven. Face off in the ultimate Pop! battle Funkoverse Strategy Game: Harry Potter. Pick your character -- Lord Voldemort, Bellatrix Lestrange, Hermione Granger, or Harry Potter, and then combine your favorite Pop!
The characters and go head-to-head in four exciting board game scenarios. Move through memorable locations like Diagon Alley or The Room of Requirement and use your characters unique abilities to capture points and achieve victory!
The Funkoverse Strategy Game: Harry Potter consists of a four-character set and an additional two character set (Ron Weasley and Draco Malfoy sold separately). The four-character and two-character sets are playable together or as stand-alone games and come with exclusive Funko Pop!.
Published by Funko Games, this collectible strategy game is for 2-4 players, and can be a 20-minute quick play or up to 60 minutes for game night. For ages 10 and older.
Shop for Funko Games at Target. ($24.99)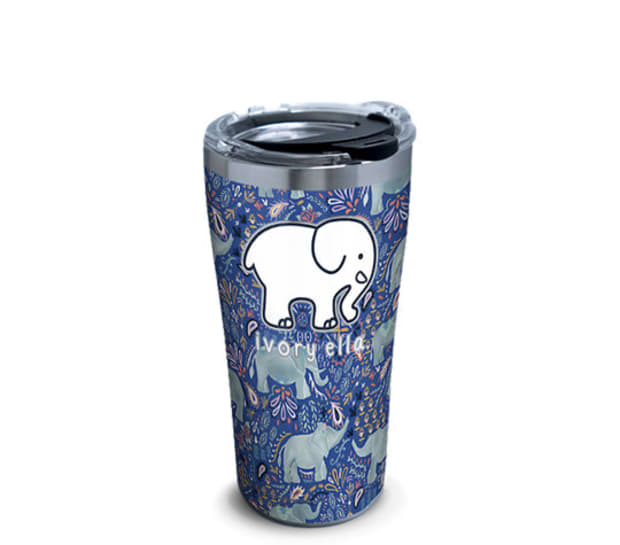 Tervis Ivory Ella Tumbler
Throwing out plastic is definitely NOT cool. Tervis has been making reusable tumblers long before it became eco-savvy. This Paisley Elephant tumbler from Tervis is right on trend. Ivory Ella gives a minimum of 10% of all proceeds to help elephants.
This double-walled tumbler offers all the benefits of stainless steel and can be enjoyed with legendary and beloved exclusive Tervis designs. It keeps drinks cold for up to 24 hours cold and hot for up to 8. It's a cute way to send a message about conservation and it's practical for school since it's leak resistant and has an easy-close lid.
Shop the Tervis Ivory Ella Tumbler here. ($34.99)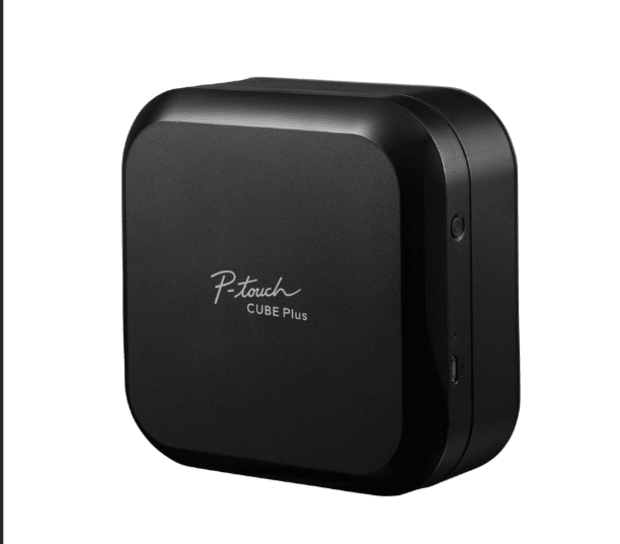 BROTHER LABEL MAKER
P-touch CUBE Plus label maker is a perfect way to combine tech and organization in a fun way. Need proof? My 14 year old daughter absconded with mine during my testing.
This label maker works with an app on your phone. Thanks to bluetooth wireless technology teens can easily design and print labels from a smartphone, tablet, laptop or desktop.
Its compatible with three different software applications so you can create labels for all your needs, from simple text for organizing to unique labels for small business owners. The sleek, stylish design is lightweight and portable, meaning you can label virtually anywhere, anytime. Prints on Brother P-touch laminated tapes up to 24mm (~1inch) and is compatible with Premium Matte and Glitter tapes that are great for special events and gift wrapping.
Get the P-touch cube here($99.99)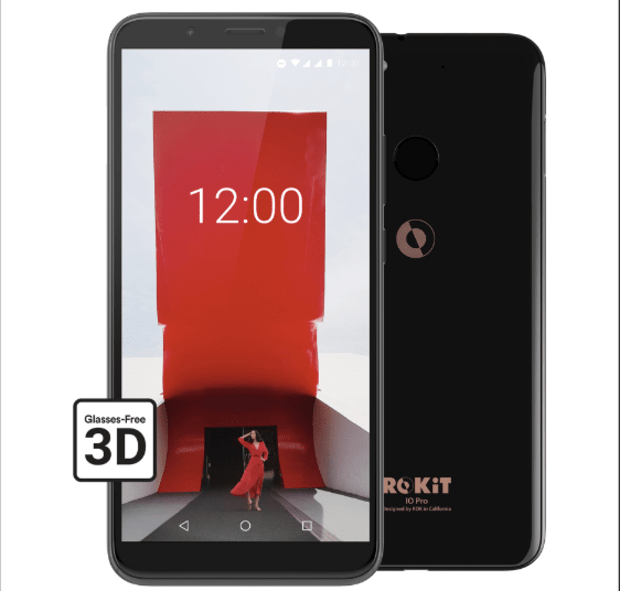 ROKIT PHONE
Yep, kids want to stay connected. Smartphones can be expensive, we've found a great value in theRoKit Pro 3D phone.
TheRoKitis a full-throttle, heavyweight champion for the tech-savvy teen who wants all the bells and whistles and then some. This unlocked 3D smartphone includes 64GB memory, expandable with 256GB memory card, a dual rear camera, 4G, Octa-core, dual-SIM, fingerprint sensor and amazing glasses-free 3D.
Get details to purchase here($199.99)
HEY ROWAN Jewelry Box
This heirloom jewelry box from Hey Rowan is a special keepsake your daughter will continue to treasure as she gets older. Inspired by the founder's grandmother's jewelry box, which was passed down over generations.
Rowan was created to serve as an adventure guide, helping girls feel heard and celebrated as they grow up. Starting with super cute and high-quality accessories, Rowan allows girls to tap into their superpowers through self-expression and conversation
Shop atheyrowan.com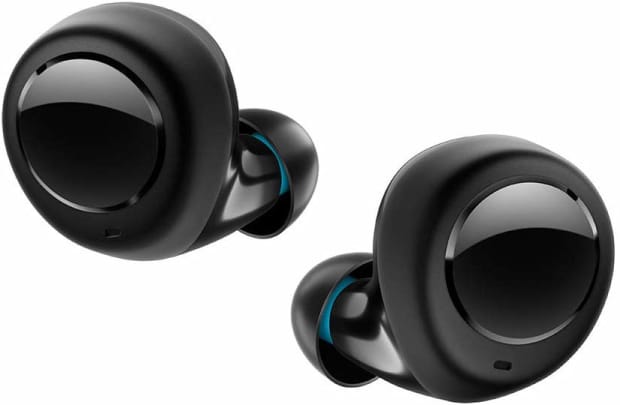 Amazon Echo Buds
Just about every teen I know is into music and gaming. Thesewireless earbuds with immersive soundfrom Amazon offer active noise reduction, and immersive sound. The Echo Buds come with premium speakers and driver a deliver crisp, dynamic sound.
Echo Buds work with the Alexa app to stream music, play Audible audiobooks, make calls, or get directions. They also have a long-lasting battery (get up to 5 hrs music playback per charge, up to 2 hrs with a 15-min quick charge, and up to 20 hrs with the charging case).
Shop Amazon Echo Buds on Amazon here($129.99)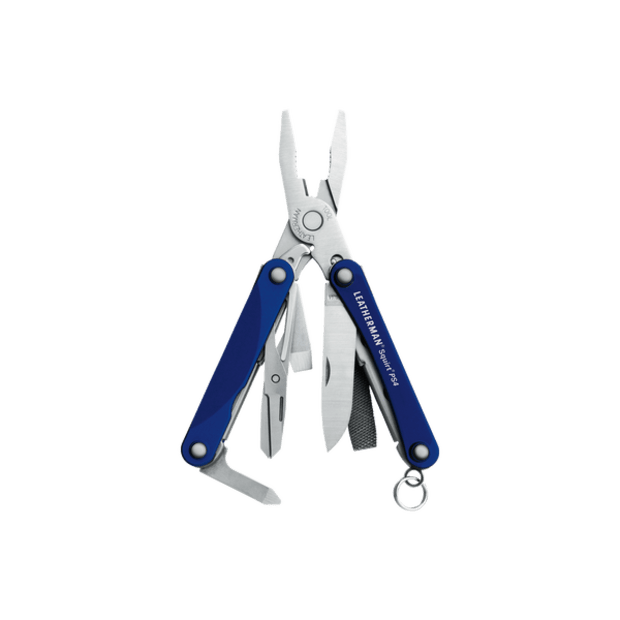 LeathermanSQUIRT PS4
Teens and tweens need to stretch themselves a bit. They are capable of more than we might think. Giving the gift of a tool is a way of showing them you find them bright and creative and full of possibility.
This summer my daughter is headed off to be a CIT (counselor in training at summer camp). This job requires equal parts compassion and ingenuity. Things break at camp. Other things need to be assembled. She's going to need some pluck and some tools.
Leatherman is the worlds largest manufacturer of high-quality multi-tools. These tools are empowering. This is a perfect gift for fostering independence in your teen. Whether they are headed off to college or high school, these tools come in handy for a variety of situations.
Whether it's assembling a piece of Ikea furniture or getting oneself out a fix in the wilderness, the Squirt is all about showing an almost-adult that they can fix things.
Most of Leatherman multi-tools are built around a pair of plierswith durable aluminum handles, spring-action pliers and more. The magic is that additional tools are stored in the handles, including knives (straight and serrated blades), screwdrivers (flat, Phillips), saws, wire cutters and strippers, electrical crimper, bottle opener and can opener. Imagine the ice-breaker this tool will be during the first week at camp or in a dorm.
The Squirt comes in many colors. Making it equal parts form and function.
Here's what's included:
Spring-action Needlenose Pliers
Spring-action Regular Pliers
Spring-action Wire Cutters
420HC Knife
Spring-action Scissors
Flat/Phillips Screwdriver
Bottle Opener
Wood/Metal File
Medium Screwdriver
They also do custom engraving on many of their tools. You can turn these gifts into a personalized stocking stuffer. Everything is sized into a keychain-size multi-tool. It's easy to fit into an emergency dorm kit or in a backpack (don't try to get it through TSA security, be sure to put it in checked luggage).
Shop the LeathermanSQUIRT PS4 here.($34.95)
Win Great Prizes for the Holidays
Enter to win any bold case on theGetcasely.comwebsite.
Win the ultimate Funkoverse Strategy Game pack, featuring your favorite heroes and villains from Harry Potter. This prize pack includes 2 games with exclusive Funko Pop! mini collectibles including Harry Potter, Hermione Granger, Voldemort, Bellatrix Lestrange, Draco Malfoy, and Ron Weasley. Sets may be combined with one another for the ultimate Pop! battle. The Funkoverse Strategy Game: Harry Potter prize is valued at $65.
MORE MOMTRENDS GIFT IDEAS TO COME
We'll be posting gift ideas each days this week, for kids, teens & tweens, mom and grandparents.
MORE FROM MOMTRENDS FOR THE HOLIDAYS
PIN IT!
Use Pinterest to save your favorite gift ideas. Be sure to follow our Holiday Recipes and Crafts board here.
Momtrends of the Hostess Holiday Gift Guide are
ThisBest Gifts for Teens & Tweensis a sponsored post. All opinions expressed are our own.