Coronavirus Catch Up: Government 'Making It Up' On Schools Reopening, Union Leader Claims
Get the latest on coronavirus. Sign up to the Daily Brief for news, explainers, how-tos, opinion and more.
The government is "making it up as it goes along" on the approach to reopening schools, and education union leader has sad a day before some pupils return to classes. 
The latest figures from the Department of Health and Social Care state that 38,376 people have now died in the UK after contracting Covid-19, and 272,826 people have tested positive. 
Here's the latest. 
Government 'making it up as it goes along' on schools, says teaching union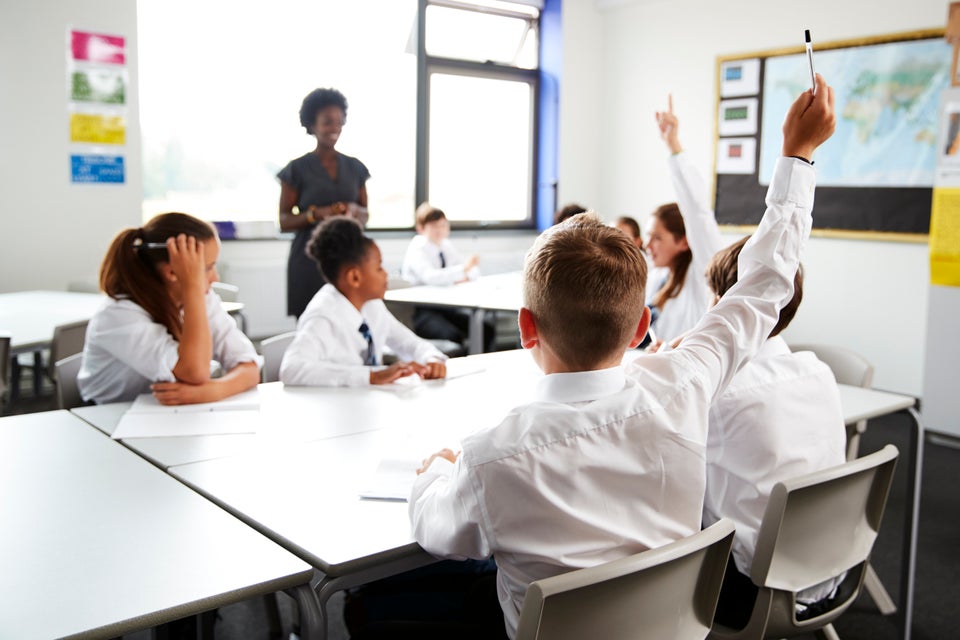 The government revised its plans to reopen schools 41 times since May 12 because of errors in judgment, an education union leader has claimed.
Mary Bousted, joint general secretary of the National Education Union (NEU), has added to calls for ministers to rethink the reopening of schools on Monday.
Ministers have said their five key tests required for the easing of lockdown have been met – and schools will admit more pupils in Reception, Year 1 and Year 6 from Monday.
The prerequisites for lockdown easing were: ensuring the NHS can cope; a "sustained and consistent" fall in the daily death rate; the rate of infection decreasing to "manageable levels"; ensuring testing and PPE supplies can meet future demand; and ensuring any future adjustments would not risk a peak that could "overwhelm" the NHS.
Bousted argued the five tests have not been met, and she pointed out that members of Sage, the government's scientific advisory body, including Professor Peter Horby, have voiced the same opinion.
Prof Horby, chair of the New Emergency Respiratory Virus Threats Advisory Group (NERVTAG), along with fellow Sage scientists Sir Jeremy Farrar and Professor John Edmunds, said ministers are taking a risk by easing lockdown restrictions on Monday.
Speaking on the Sophy Ridge show on Sky News on Sunday, Bousted said children should instead return to school on June 15 when the infection rate should be lower.
She said: "The government's plans on reopening schools since they were first produced on May 12 have been changed 41 times. And that's because they've constantly had to be revised as things they have forgotten, things they didn't know, and things they got wrong had to be added in.
"That's hugely added to the stresses of school leaders and teachers, because we have a Government simply who they think is just making it up as it goes along."
Millions shielding can leave their homes from Monday, government says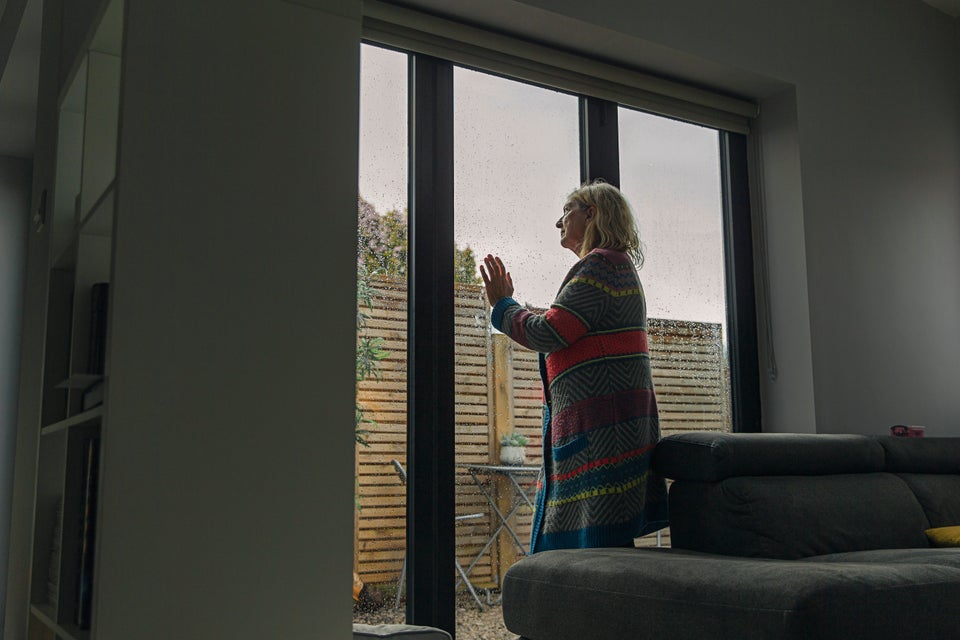 Extremely vulnerable people in England who have been 'shielding' during the coronavirus lockdown will be able to spend time outside from Monday. 
This group – which includes 2.2 million people – will be able to go outside with members of their household, communities secretary Robert Jenrick will confirm on Sunday. 
Meanwhile, those who live on their own will be able to meet up with one other person outside. 
Social-distancing rules must be maintain during these outings, the government said. 
Boris Johnson thanked people who have been shielding, saying the "patience and sacrifice" of this group had saved "thousands of lives". 
Fears US protests could lead to new virus outbreaks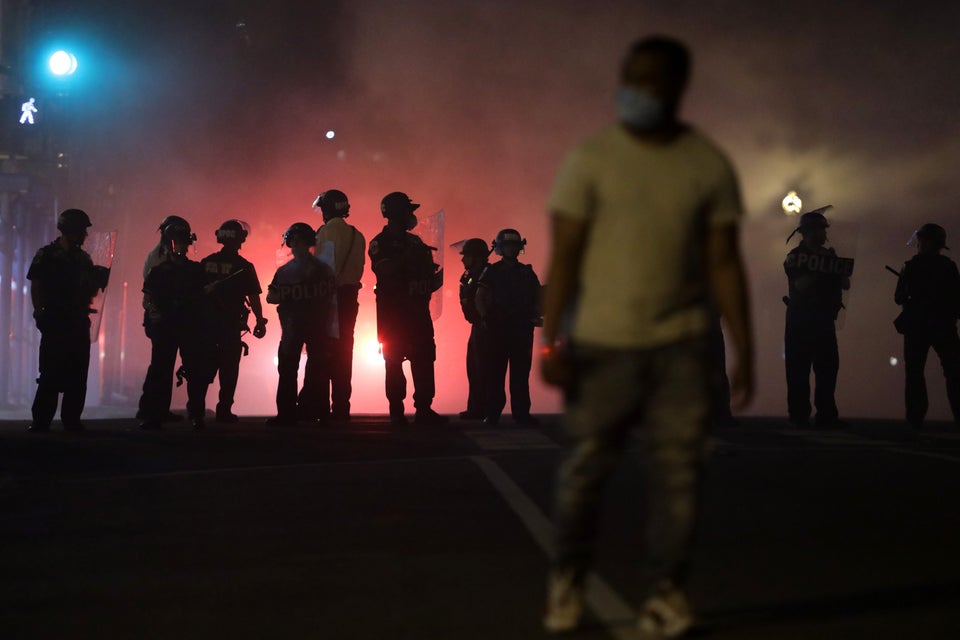 The mayor of Atlanta, one of dozens of US cities hit by massive anti-racism protests after the police killing of George Floyd, a Black man, has warned demonstrators about the risks of contracting Covid-19. 
Health experts fear silent carriers of the virus who have no symptoms could unwittingly infect others at gatherings with people packed cheek to jowl and cheering and jeering, many without masks.
One protester said she had no choice but to demonstrate.
"It's not okay that in the middle of a pandemic we have to be out here risking our lives," Spence Ingram, a Black woman, said after marching with other protesters to the state capitol in Atlanta on Friday.
"But I have to protest for my life and fight for my life all the time."
Atlanta mayor Keisha Lance Bottoms, in her warning issued on Saturday evening, said: "There is still a pandemic in America that's killing black and brown people at higher numbers."
Minnesota governor Tim Walz said after another night of unrest in Minneapolis that many protesters wearing masks were simply trying to hide their identities and "cause confusion and take advantage of this situation".
The protests started in Minneapolis following the death there of George Floyd last Monday after a white police officer pressed a knee into his neck.
The state's health commissioner has warned the protests are almost certain to fuel new cases of the virus.
Minnesota reported 35 coronavirus deaths on Thursday, a single-day high since the start of the outbreak, and 29 more on Friday.
"We have two crises that are sandwiched on top of one other," Minneapolis mayor Jacob Frey said.
The US has been worst hit by the coronavirus outbreak, with more than 1.7m cases and over 103,000 deaths.
Labour frontbencher resigns as whip after admitting breaking lockdown rules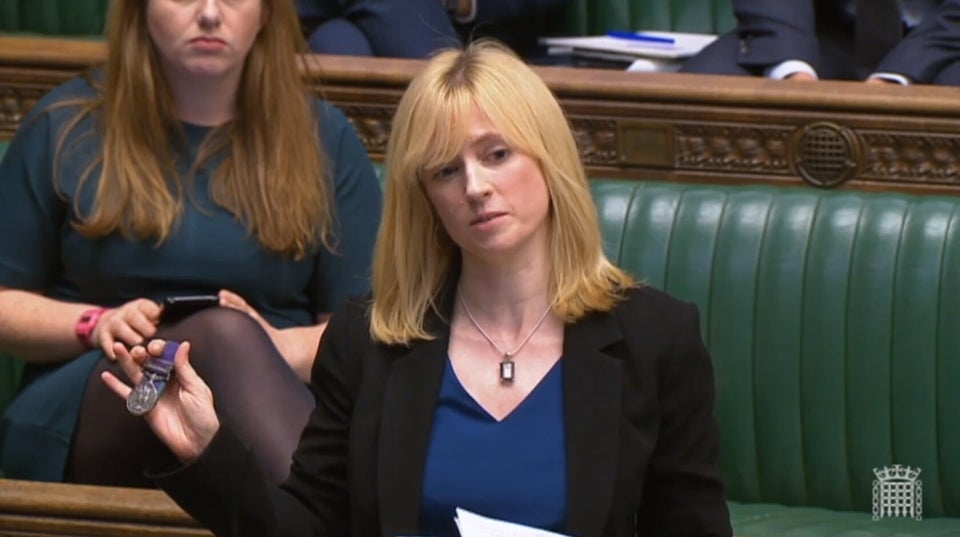 A Labour MP has resigned from her frontbench role after admitting that she had broken lockdown rules. 
Rosie Duffield, MP for Canterbury, has apologised and is no longer a Labour whip after she met her partner while they were living separately, in breach of coronavirus restrictions.
The Mail on Sunday said that she met her married partner for a long walk in her constituency in April, and that the MP also did not deny he visited her constituency house.
Duffield, 48, told the paper that the pair observed the two-metre social distancing rules, but these incidents were before meetings between people from different households was allowed.
The pair are now thought to be living in the same property and her partner has separated from his wife.
In a statement Duffield said: "My partner and I have been attempting to navigate a difficult personal situation as responsibly as possible. I apologise that during that process, we breached the guidelines.
"A relationship breakdown is difficult at the best of times, let alone during a pandemic.
"I hope people can understand why I took the steps I did and know that I take responsibility for the breaches that occurred and for which I apologise."
90,000 mosques reopened in Saudi Arabia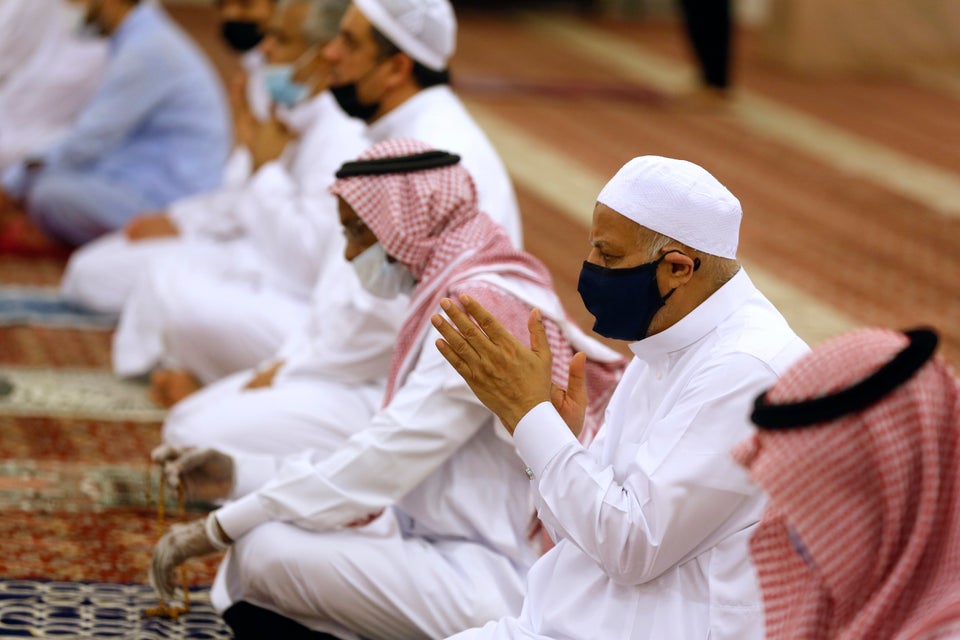 Tens of thousands of mosques across Saudi Arabia have reopened for the first time in more than two months, but worshippers have been ordered to follow strict guidelines to prevent the spread of coronavirus and Islam's holiest site in Mecca remains closed to the public.
The nation's government prepared for the reopening of around 90,000 mosques by sanitising prayer rugs, washrooms and shelves holding copies of the Koran.
The Ministry of Islamic Affairs said millions of text messages were sent to people in multiple languages to inform them about the new rules for public prayer, which include keeping two metres apart, wearing face masks at all times and abstaining from greeting one another with handshakes or hugs.
Children under 15 are not allowed inside mosques, while the elderly and those with chronic conditions are being told to pray at home.
People are advised to perform the mandatory ablution at home since washrooms at mosques will be closed, to use hand sanitiser and to bring their own prayer rugs and copies of the Koran.
The restrictions call for mosques to open just 15 minutes before each of the five daily prayers and to close 10 minutes after they conclude. Friday sermons and prayers are to last no longer than 15 minutes.
The new measures come as Saudi Arabia and other countries around the world begin to loosen restrictions and stay-at-home orders following weeks of curfews and lockdowns.
However the Grand Mosque in Mecca, which houses the cube-shaped Kaaba that Muslims around the world pray towards, will remain closed to the public. The city has been under a strict lockdown for several weeks.