Four-star restaurant Etrusca suddenly closes downtown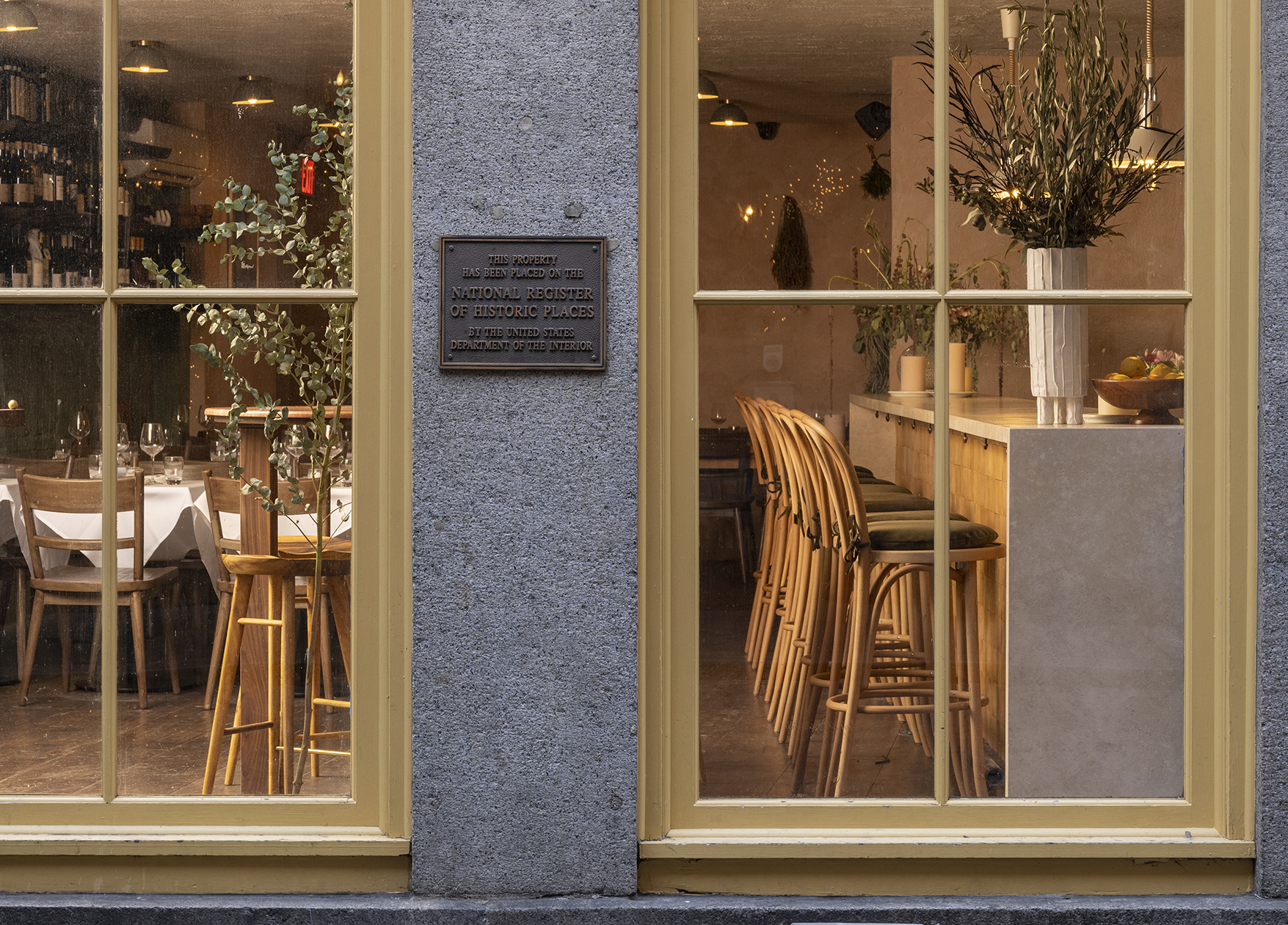 Last December, a tangibly charming restaurant called Etrusca opened on theoretically charm-adjacent Stone Street in Lower Manhattan. In February, I awarded it four stars in a review, citing executive chef Elisa Da Prato's excellent beef tartare with New Mexico chiles, grated cured egg yolk and polenta crisp, pastas like lumache al ragù and delightfully unique fried quail, among its more cosmetic attributes and a relatively rare, chic neighborhood destination vibe. 
Although lodged in the looming, inhospitable Financial District, Etrusca felt like an idealized home: warm, friendly, comfortable and inviting, with a great dinner menu. It was the kind of spot where I wanted to be a regular, and, in addition to the published piece, I've recommended it in person more than any other new restaurant in the intervening months. Recent news that Etrusca would permanently close gave me greater pause than places that I've been going to for years, ones that seemed to populate best-of lists for this or that season after season. Etrusca received more media attention than most in its brief existence, too, earned media that, combined with my firsthand knowledge of its excellence and a back-of-the-envelope assumption (based somewhat on lease term expectations) that it would be allowed a little more time to grow, made its closing seem puzzlingly premature. 
"We would like to thank our many wonderful guests for their support and excitement for this tender little jewel of a restaurant and especially thank our incredible team that made some of the best food this city had to offer in one of the most lovely dining rooms to ever be," first-time NYC hospitality operator Da Prato wrote in an Instagram post this month. Da Prato's previous venture was in Barga, Italy. She spoke with me by phone about Etrusca's truncated run after the announcement. 
"Obviously, I wanted the restaurant to be financially successful, and everyone wants their restaurant to be full," says Da Prato, who, in spite of having become Etrusca's public-facing name, was a contracted employee. 
"I wasn't the owner of the restaurant. I created the restaurant and conceptualized it, named it and all that stuff; it was my concept and my menu and my thing, but it was funded by a small group, which owns other, mostly bars, in Manhattan, and elsewhere."
One of those titles is Mad Dog & Beans, a self-billed "Mexican cantina" with margarita towers nearby in FiDi and up in midtown. The pair of quick-to-crowd watering holes share little DNA with Etrusca. Da Prato provided a statement about the shutdown provided to her from the backers to share with the press: "Etrusca has permanently closed. Despite our best efforts and the support of our guests, unfortunately, we were not financially viable. We want to thank Chef Elisa Da Prato and her staff for their wonderful creativity and tremendous efforts." (A Mad Dog & Beans representative did not return a request for comment.)
Da Prato was initially connected with the eventual investors through a mutual acquaintance in 2021. Etrusca opened a year later.
"I wasn't totally sure what to expect, to be honest. We were opening in a very particular location, with a very particular market, I mean, you said yourself, very eloquently in the review, this, like, Narnia, little pocket in this kind of other, very specific block in New York, which a lot of people don't really even know is there, apparently." 
Da Prato, who grew up between Italy and the U.S., says that she had envisioned a convivial, romantic, multi-occasion space for the frenetic, after-work crowd block: a destination where one could saunter in for a few glasses of wine and a plate of pasta, or linger longer over a self-guided, four-course tasting.
"I like being able to go to a restaurant and being able to have either one of those experiences. I think that that's really nice, and very special," she says. "I wanted to offer something of very good quality, something sincere, something that I felt was genuine and representative of a very specific kind of perspective on Italian food and Italian energy."  
As I wrote in my review, that all landed, and things began with cautious promise. Those early positive notices were encouraging and moved the dial. 
"Whenever these reviews would hit, you could see the direct correlation with folks coming into the restaurant," she says. "People were coming back, which was great, we were generating a lot of regulars."
There are always appearances. Most New Yorkers can probably name an address that always seems to be something new; "cursed locations," I call them. Many can also likely remember others that always looked crowded, respected and successful, and seemed to suddenly close. Etrusca was in the latter category—busy and buzzing at peak dinner hours with reservations on the books and waits for walk-ins. But there were, in this case, too many hours in the day; one of a few hurdles that needed more time to clear. 
"Lunch was dead as a doornail all the time," Da Prato, who hesitated to open midday at this stage, says. Hours shouldering those primetime slots, the ones creating, to a passerby, a boisterous tableau were quiet, too. 
"We needed to be doing about twice as much business," she says. We were about 50% of the way there." 
Bridging that lunch gap would have helped, of course. Maybe prior to the pandemic, they would have. And, as always, concrete and abstract factors contributed to the outcome.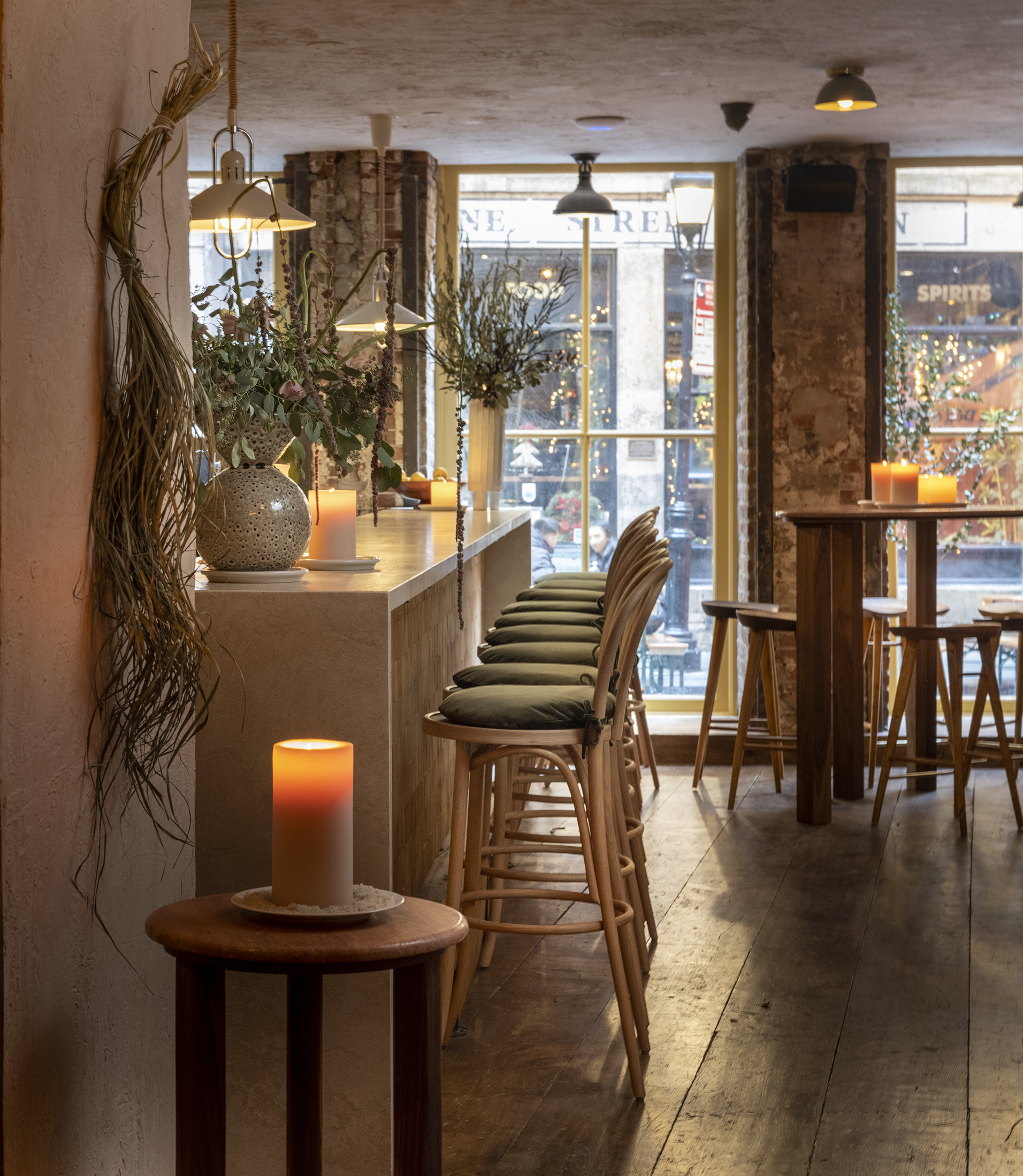 Among the somewhat abstract, near-unknowables: Etrusca was an enchanting, independent-by-posture outlier on what feels like a much more corporate strip. It could have begun to change the landscape, or stumbled in cementing its footprint. Maybe it faltered. Or maybe it would have surpassed its peers if it had been allowed to find its pace. 
Among the concrete, which Da Prato is firmly realistic about, Etrusca simply did not make enough money in the six months it was open for its owners to remain committed, she says. It only sat about 55, limiting covers even during those more popular service times. Labor costs contributed, in part because Da Prato insisted on paying an improved wage compared to wider local practices.  
"Our labor costs were high because I wanted people to get paid a decent amount of money," she says. "Our cooks were making between $22 and $25 an hour. We had a salaried sous chef. We had two dishwashers on payroll, which isn't very many, they were both getting paid $22 an hour, which I don't even think that's that much money. But for a restaurant, it's a shit ton of money, apparently, and it was a big deal. I had to fight to get those rates for folks. The costs still, in the end, weren't horrific costs, we were just not doing enough business to resolve those costs." 
Food costs contributed, too. It takes more product to present anything approaching generous plates. 
"I didn't want the portions to be nothing," she says. 
Nearly every restaurant juggles these same issues, and the frustratingly unanswerable question is why some objectively mediocre operations last for half a generation, and others, like Etrusca, which I've often wished hadn't had those few December shifts so that I could accurately include it on my fast-approaching list of 2023's best new restaurants, disappear. It's as unsatisfying as that corny old adage about how some people stay married for so long: they didn't get divorced.
"It was just like a Rubik's Cube, trying to figure it out. But the bottom line issue was that, again, the restaurant was not profitable. And they did not see a future for it in that location."
That future-view pulled into focus around Memorial Day, when slowly steadily increasing business dragged.
"Memorial Day week, as is the case with many restaurants in the city, we had a big dip." Da Prato says. "I think that was the big break point for the investors. I think they saw the summer ahead of them. And they were like, no dice."
On Tuesday, June 6, between lunch and dinner, she was informed on-site that Etrusca would close immediately. 
"The restaurant was closed abruptly. It was shocking to the staff," she says. 
Still, she says, she's leaving the venture on good terms with the owners. 
"It just wasn't the right fit. And they were very kind to me, in terms of saying, 'we want to make it clear that you know, your work, or the quality of the food, or the quality of any of this was never an issue; it was never up for discussion.' It was always as to whether or not the restaurant was financially viable," she says.
"I think they thought it would be really cool, and interesting to introduce something different to Stone Street. They definitely expressed to me that the other owners on the street were excited to have something to vary up the scene a little bit, but in the end, it just didn't make the money that they thought it was gonna make, or at least not fast enough." 
Hindsight's only marginally more helpful than a crystal ball. Some people got to visit this great little restaurant that only lasted for a little while. And, while her next move might be coming a little sooner than expected, Da Prato is already looking out. 
"I'm gonna just keep on and see what else is out there," she says.