Making Life Easier at Home With Alexa
Its the most wonderful time of the year time to set up that new tech device that you may have received as a gift this holiday season.
Whether Santa brought an Echo Dot, Echo Show, Fire Tablet or any other Alexa-enabled device, they are the gift that keeps giving by making your life simpler, safer and more secure all year long.
Home expert and new parent Ryan Serhant from Bravos Million Dollar Listing New York is in the holiday spirit and sharing his top tips on how to make the most out of the Alexa-enabled devices that were on everyones must-have list.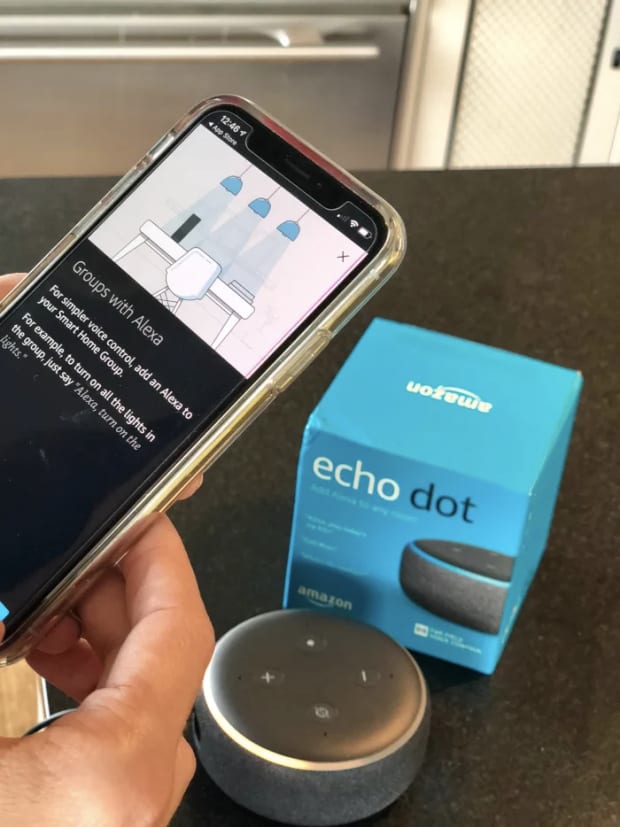 1. Set Up a Routine to Take at Least One Thing Off Your Plate
Change your morning routine in just a few minutes using Routines with Alexa. With your Alexa app and connected devices, set up a simple Routine to turn on your coffee maker and favorite playlist at the same time every morning.
2. Improve Your Cooking Game with the Help of the Echo Show
Not sure how to prepare a specific vegetable in those New year, new you recipes? I no longer have to ask Emilia for tips and tricks in the kitchen I ask Alexa and she guides me via video tutorials on the Echo Show.
3. Never Wonder if you Left the Lights on Again Thanks to the Alexa App
Dont stress over what you forgot to turn off while you were running out the door for a last-minute meeting. When you connect smart devices to Alexa, you can open your Alexa app and control your smart devices from afar. Or create a Routine, so your lights and connected devices turn on and off at specific times each day.
4. Enlist the Fire TV Cube as Go-To Living Room Entertainment Hub
Want to get to your favorite show or movie faster while juggling kids, calls and a sandwich? Without digging through the couch cushions to find the remote, Fire TV Cube can control your connected devices, turn on your TV, turn up the volume, pause and rewind whats on all by simply asking Alexa.
5. Dont Forget That Giving Back is Now Also Easier Than Ever
Following the holidays, we are always looking for ways to give back. With Alexa, its as simple as saying Alexa, donate to Save the Children Federation an organization we love that makes a real difference in the lives of kids around the world.
Want more from Momtrends?
2. Best Amazon Devices to Give and Get This Season
This is not a sponsored post.