Sunflowers Miniature Painting, Original acrylic mini canvas art, sunflower decor, small painting on canvas by SharonFosterArt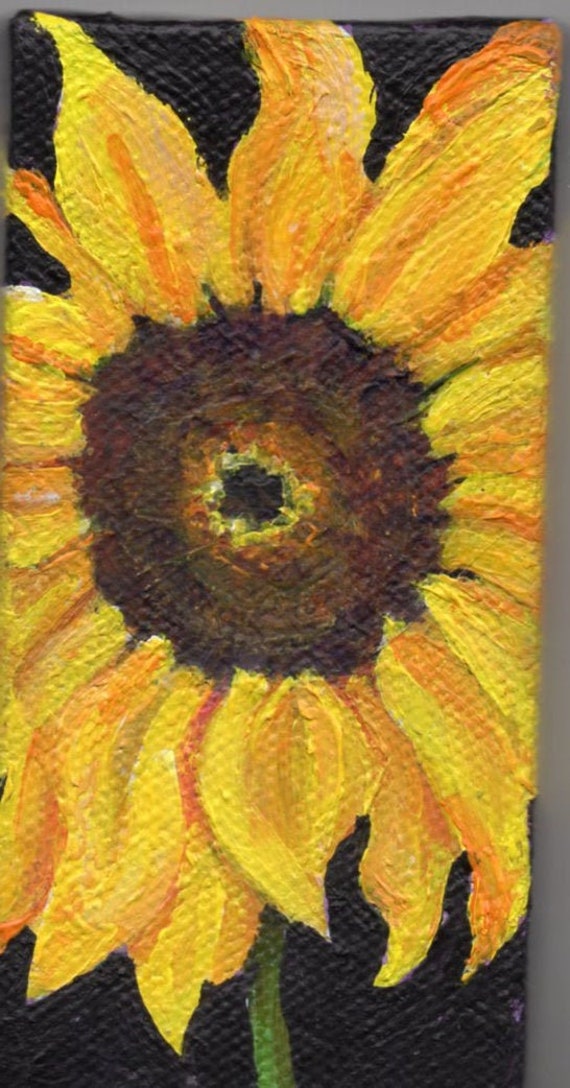 18.00 USD
Sunflowers Miniature Painting, Sunflower Art, Sunflower canvas, Original acrylic painting mini canvas art, sunflower decor, easel
Original painting by the artist, Sharon Foster - ME! A Mississippi artist.o staples on the side.
Painting continues on sides.
All rights for the painting stay with the artist, Sharon Foster (c)2018

#7

Decorating with mini paintings
* Mini paintings are very versatile. Mini canvases can be arranged in groups and hung on the wall. All you need is a push pin to hang each little work of art.
* Mini canvases are super in book shelves! Lay some books flat at differing heights and add a mini acrylic painting on an easel to top each group.
* Or coral a group of mini canvases and parade them with easels across a shelf.
* Take your little mini art to work. Brighten your cube or work area with a splash of art.
* Add to tablescapes, mantels, or use as place cards with a small gift tag.