Top 7 Ideas for Holiday Leftovers
Reinvent your holiday leftovers into brand new meals like soups, sandwiches, purees and beyond! My Top 7 Ideas for Holiday Leftovers will help you get started.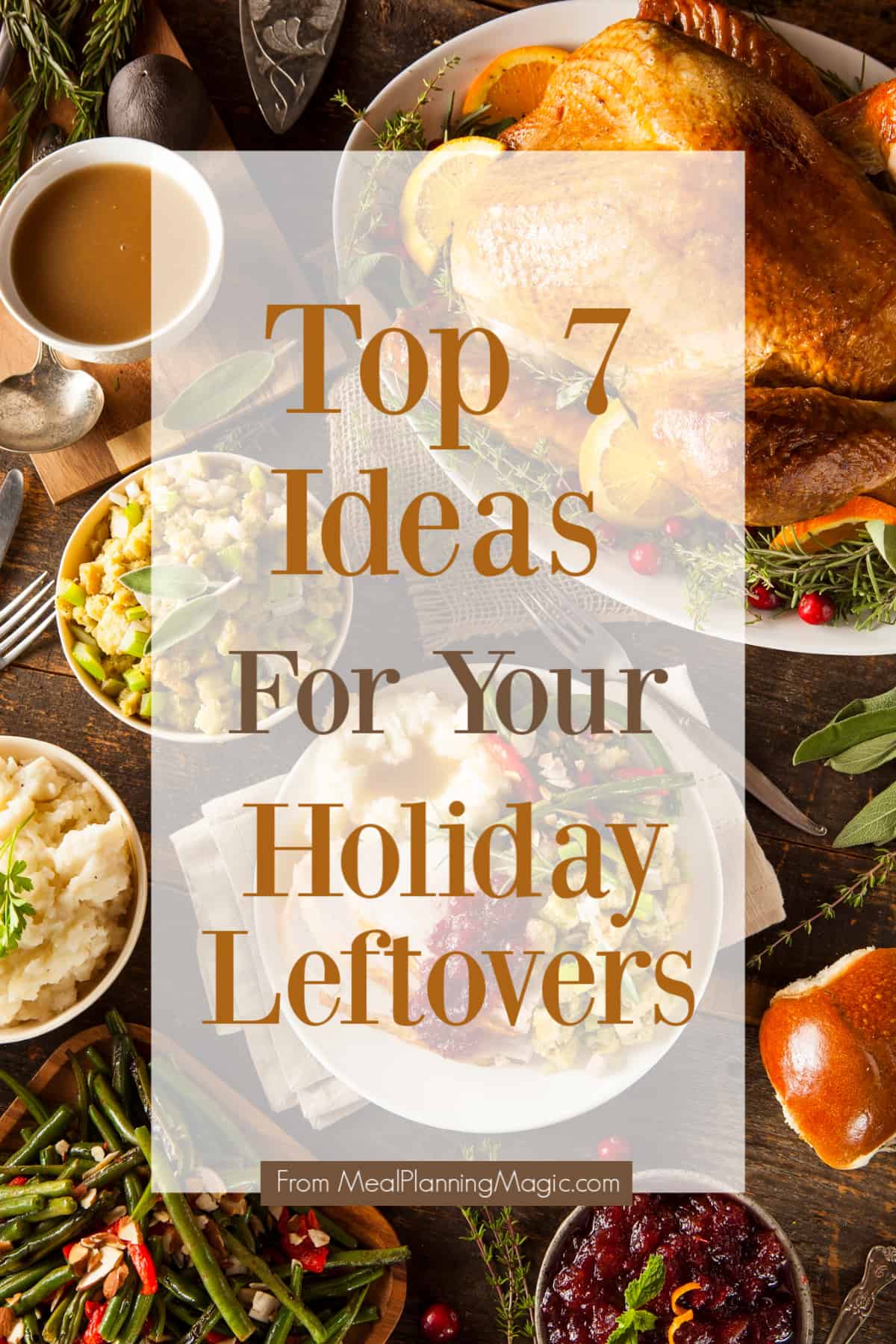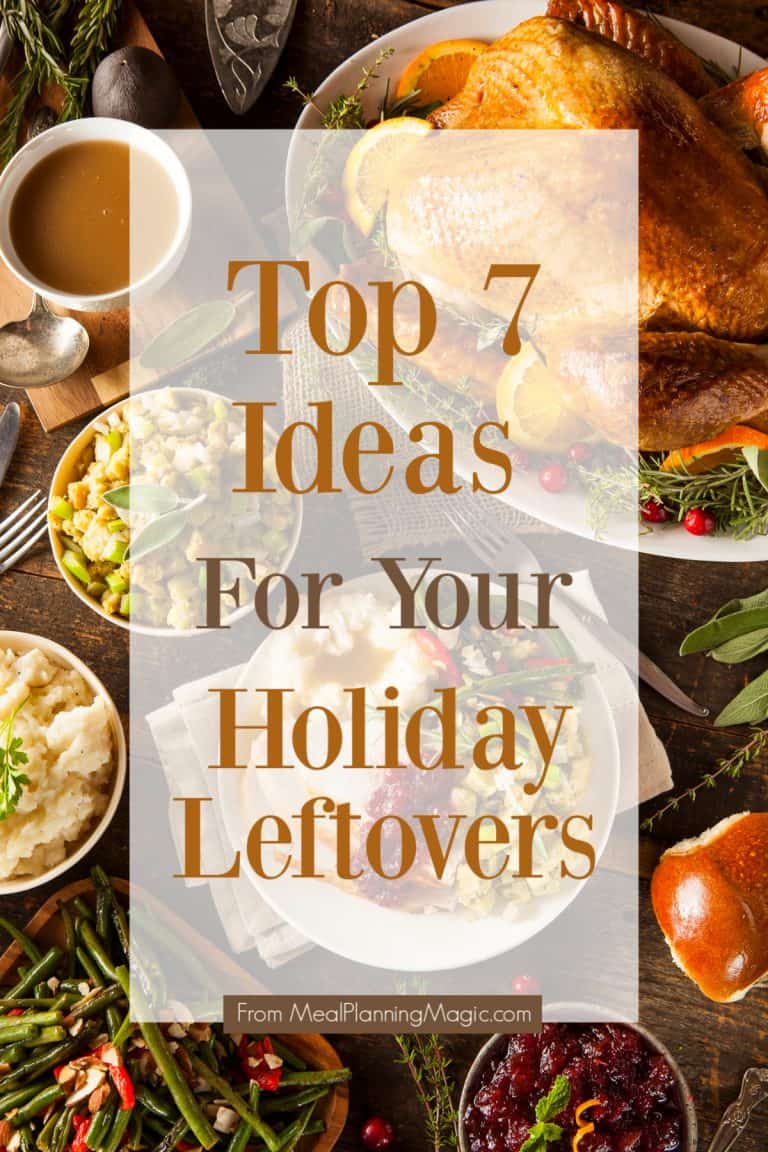 Are the holidays a time for you to go all out in the kitchen and share your favorite dishes with family and friends? And while meal planning can help prevent the number of leftovers, sometimes its just inevitable that there will be some things leftover! Not to worry, there are many ways to reinvent those leftovers into delicious new meals and prevent food waste.
Here are a few ideas to get you started:
1. Easy Add-Ins Leftover vegetables and meat make quick and easy additions to lunchbox favorites like quesadillas, grilled sandwiches or stir-fries, like these Simple Mediterranean Quesadillas or this Healthy Stir Fry recipe.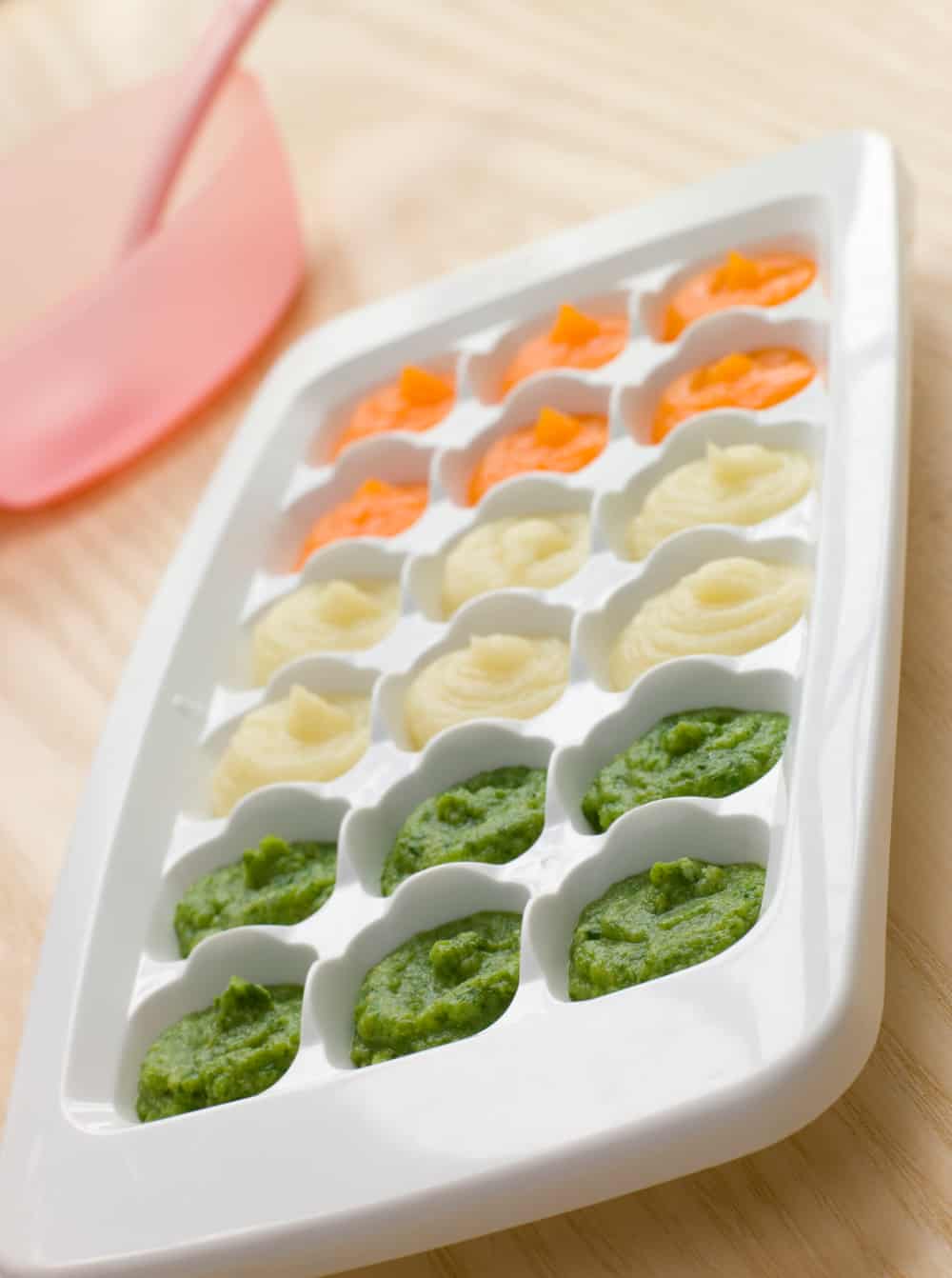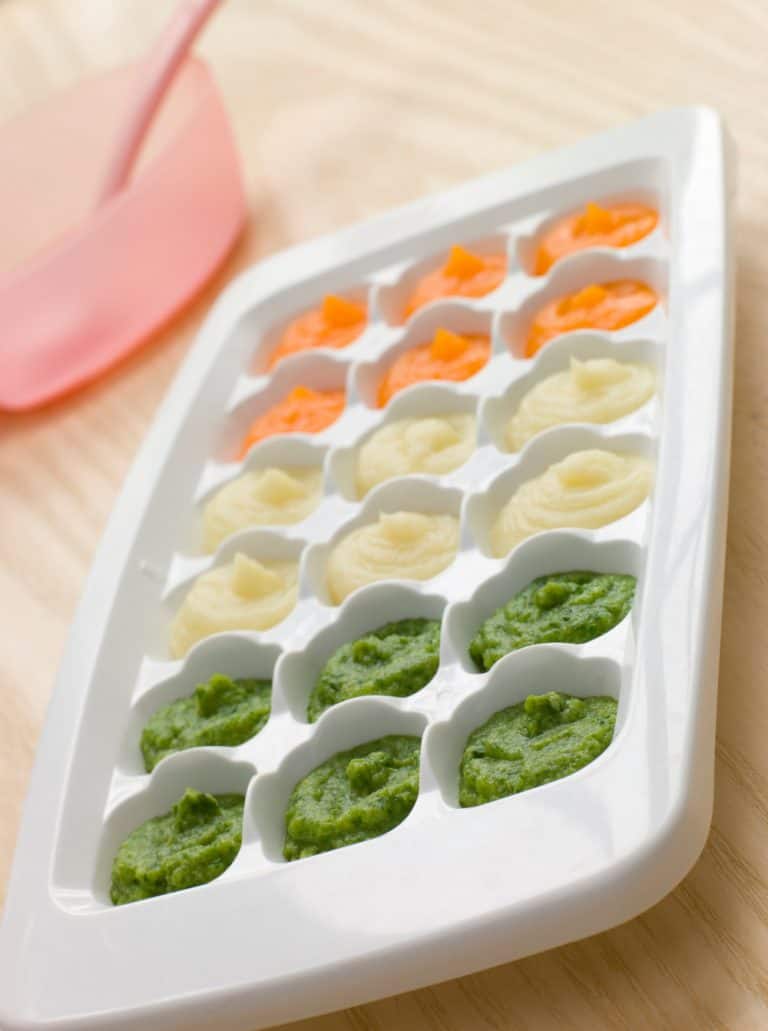 2. Puree leftover vegetables and freeze.Simply put the pure in an ice cube tray and freeze. The next time youre making a soup, sauce or casserole, add a cube or two for an extra burst of nutrition. This Bolognese Sauce is a perfect recipe for adding a few more veggies!
Purees also make great homemade baby food. Dont have a baby? Then make some for a friend or family member who does!
I also like to use purees in sauces or other dishes. Ive found many inspirational recipes in the Sneaky Blends cookbook which has recipes for all ages!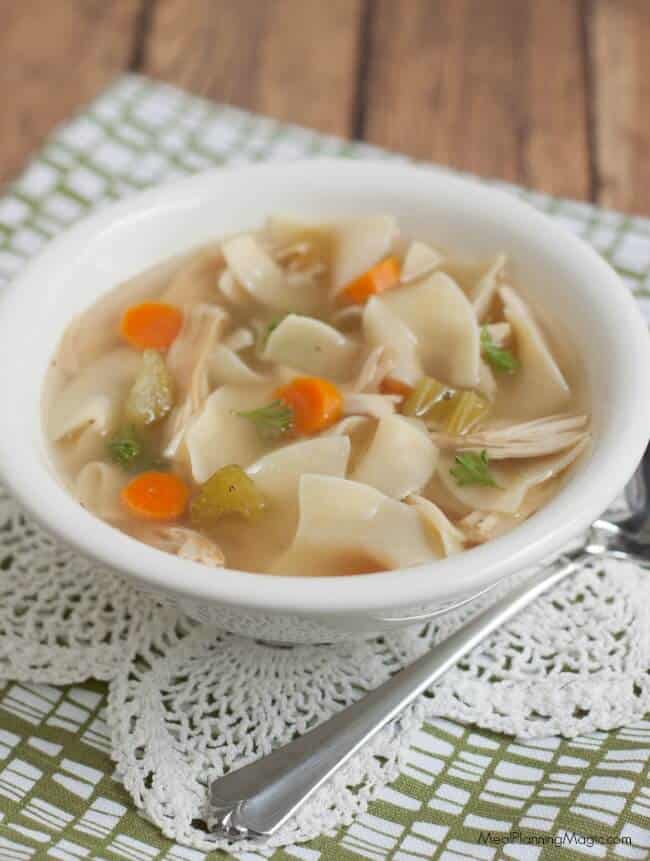 3. Dont forget the bones!Use turkey and ham bones to make delicious soups! No time to make soup right away? You can store them in a resealable bag in the freezer until youre ready.
One of my favorite recipes is my Homemade Chicken Noodle Soup. You can make it on the stovetop or in the slowcooker or pressure cooker!
4. And dont forget the leftover vegetables! When preparing your dishes, you may have leftover ingredients that can easily be used in other recipes. Just a couple of ideas include leftover green beans that can be added to soups or leftover celery added to sauces like Shrimp Creole or saved in a baggie to use later in soup stock.
5. Make it meatless.Use leftover sweet or mashed potatoes, like theseGarlic Mashed Potatoes to make potato pancakes. Theyre quick and easy and taste great paired with a salad for a meatless meal option.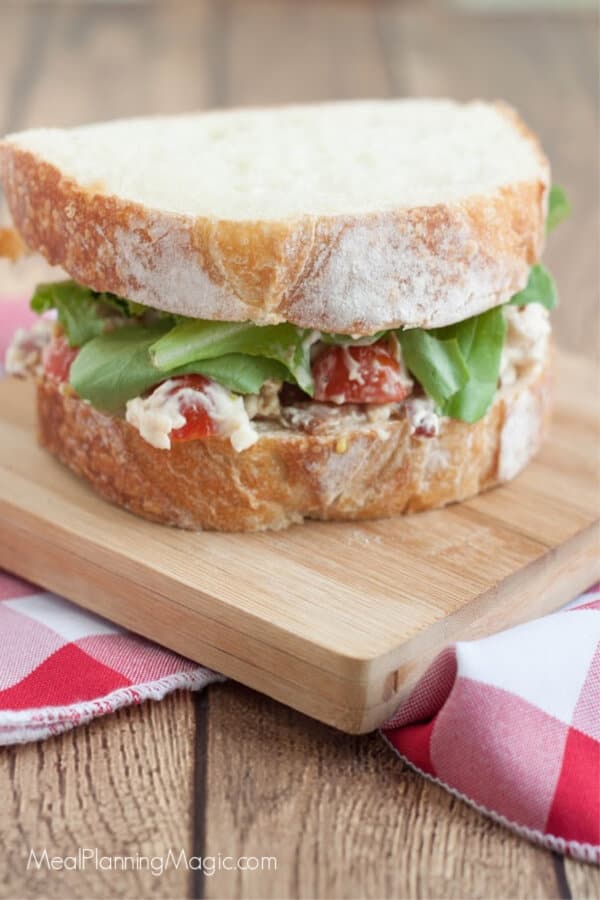 6. Turn it into a sandwich or salad! Leftovers like turkey or ham are a great place to start to build your sandwich or panini. We especially like paninis because they are so easy to make and make a grilled sandwich seem just a little bit more gourmet.
You can also use chopped or shredded meat as an addition to salad like this Caesar Pasta Salad that uses chicken or turkey or this Easy Copycat BLT Chicken Salad Sandwich.
Also, think beyond the main dish and dont forget your cheese or meats that you might have served as an appetizer.
7. Have a repeat meal.Use divided reusable, heatable storage containers to freeze leftovers. When youre ready for a quick meal, you can have your own frozen dinner from food you made yourself!
With a little planning and creativity, those leftovers can be put to great use that in the end that saves you time and money, plus provides a delicious and healthy meal for your family.
What are your favorite ways to use up leftovers after a big holiday feast?
This post first appeared in 2016 on the Produce For Kids website. Im sharing it again with some updates and new ideas! I hope you find them helpful!
Sign up to receive an email in your inbox for each new recipe and get a FREE menu plan printable: FREE EMAIL SUBSCRIPTION
Dont forget to follow me on Facebook, Twitter, Pinterest , or Instagram or sign up for my email list here so you never miss a new post! Each offers a little something different and are a great way to stay in the loop on new menu plans, recipe ideas, organizing tips and more!
Be sure to check out my Amazon Shop to discover the many items I use in my own kitchen. Meal Planning Magic is a participant in the Amazon Services LLC Associates Program, an affiliate advertising program designed to provide a means for sites to earn advertising fees by advertising and linking toAmazon.com. Ordering products mentioned here are at no extra cost to you. Thank you for your support.
The post Top 7 Ideas for Holiday Leftovers appeared first on Meal Planning Magic.