Wild Garlic Blender Pesto
Wild Garlic Blender Pesto is a quick and easy sauce to make with seasonal Wild Garlic. It is ideal to serve with pasta, rice or grilled meats.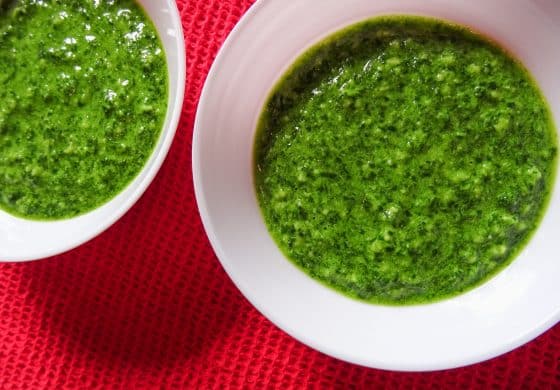 Advertisement: This post contains affiliate links for more information please see myPRIVACY POLICY
What is Wild Garlic?
Wild Garlic is also known as Ransoms and is a leafy plant that appears in spring. You can eat the young leaves and the flowers which both have a pungent smell of garlic but are mild in flavour.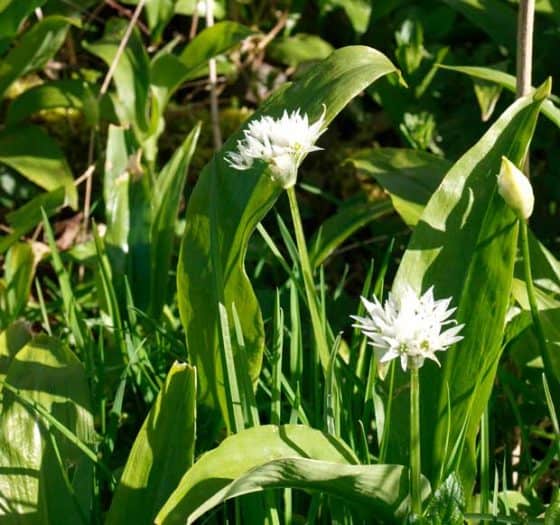 Where does Wild Garlic Grow?
Close to where I live there are some woods with a burn (stream) running through them and this is my favourite place to walk. The Wild Garlic (Ransoms) grows all along the banks of the burn and into the woodland. It even spills out onto the roadsides.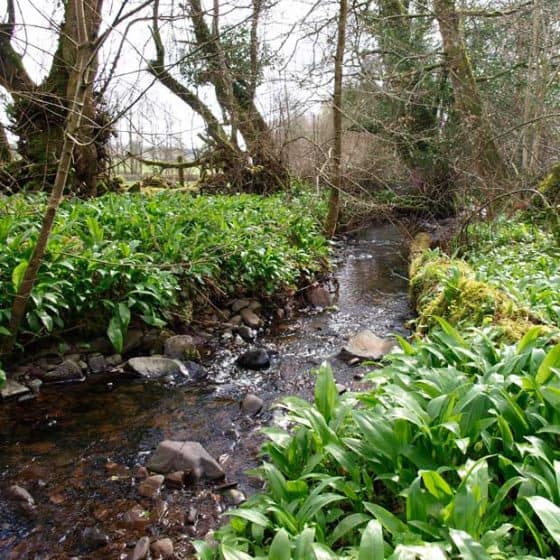 Always pick wild garlic far from the roadside and traffic pollution. Get more information about foraging for wild garlic on theCountryfilewebsite
How do you prepare Wild Garlic?
Was the Wild Garlic carefully then you can use it just as you would other herbs. Or store it wrapped in damp kitchen paper and a plastic bag in the salad drawer of the fridge. It will keep for 2 or 3 days stored like this without any ill effect.
Can you freeze Wild Garlic?
You can chop it finely and put in ice cube trays then cover with olive oil. Drop these cubes into soups and stews to add a little wild garlic flavour.
Can you freeze Wild Garlic Blender Pesto?
Yes! Wild Garlic Pesto freezes really well and is a great way to preserve wild garlic as it has a very short season.
Making Wild Garlic Pesto
Its so simple to make Wild Garlic Pesto you simple put all the ingredients into a blender or food processor and let the machine do the work.
The Froothie Evolve Blender
I recommend the Froothie Evolve power blender to make this Wild Garlic Blender pesto.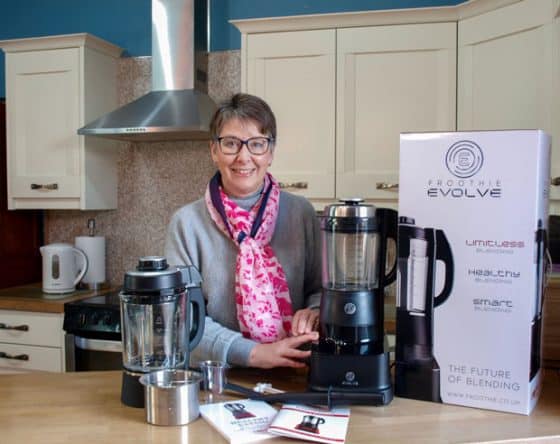 What is different about the Froothie Evolve Blender?
You can steam vegetables in the blender using the heating jug and the steaming basket.
You can make smooth or chunky soup in the heating jug, everything goes into the blender jug and the automatic programme does the rest.
Tempered Glass Jugs means no more plastic in contact with your blended food.
Vacuum Blending reduces oxidisation and blended mixtures do not separate or discolour.
Voice Activation makes choosing the right programme really easy.
Read my review of the Froothie Evolve for full information.
Special Offer
Currently on sale at 499 on the Froothie. Buy through my Ambassador Link and you get an additional 2 years warranty, which brings the warranty to 7 years.
To get this special offer please add the following text in the comment box when you order: Ambassador (3116) special 2 extra warranty years
More Wild Garlic Recipes from Farmersgirl Kitchen

Easy Wild Garlic Hummus is a tasty chickpea dip or spread to make in your food processor.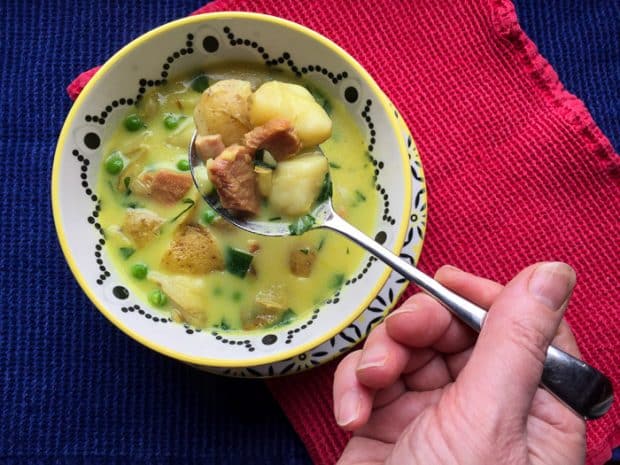 A tasty bowl of Wild Garlic, Ham and Pea Chowder will warm you up after foraging for wild garlic leaves.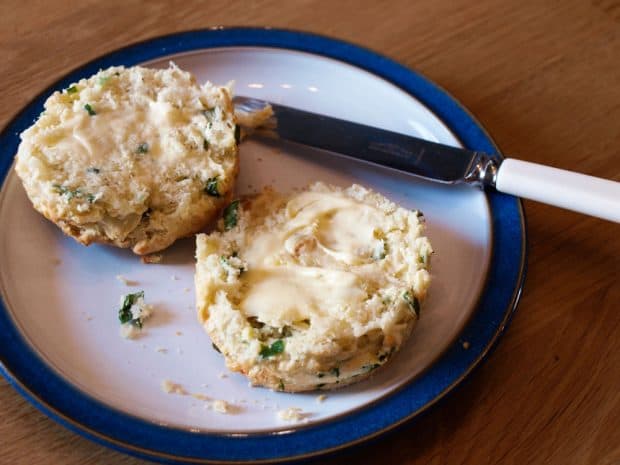 Cheese and Wild Garlic Scones are so delicious, serve with butter or cheese and a warming bowl of soup.
More Wild Garlic Recipes
Wild Garlic Soup Lost in Food
Wild Garlic Mashed Potato Kavey Eats
Asparagus Tarts with Pesto Surprise Tin & Thyme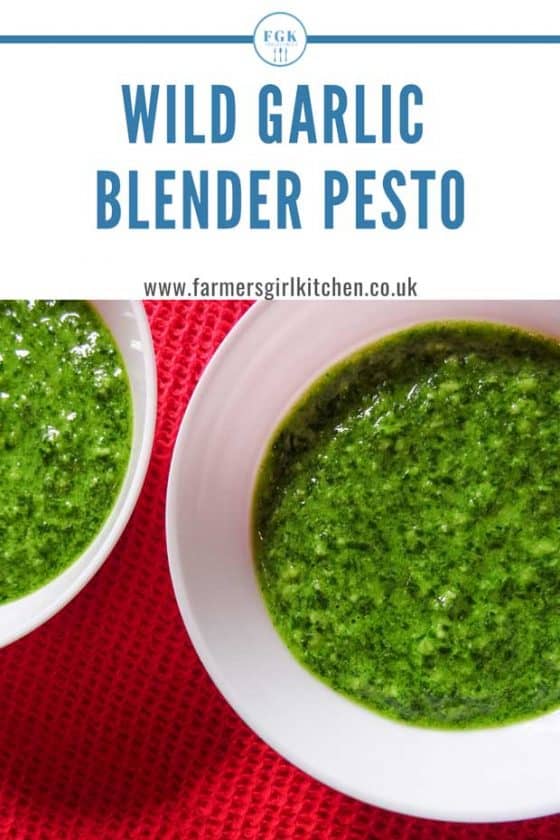 PIN FOR LATER
Lets connect!
Stay in touch with everything thats going on at Farmersgirl Kitchen.
Facebook Pinterest Instagram Twitter
Wild Blender Garlic Pesto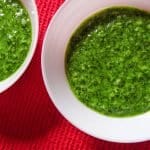 Wild Garlic Blender Pesto is so easy to make and the perfect way to preserve the
short season for wild garlic leaves.
100 g wild garlic leaves (roughly torn)
50 g nuts (I used almonds)
200 ml oil (I used olive oil)
75 g cheese (I used a combination of grated cheddar and parmesan)
Pinch of sea salt
Place all the ingredients into a blender and blend until smooth.

Serve with pasta, risotto or however you would usually serve pesto.